May 26, 2016
I had a fascinating time at RuPaul's Drag Con! Once again, I was reminded of how much the world of drag has changed since I first started out. (No dinosaur jokes, please.)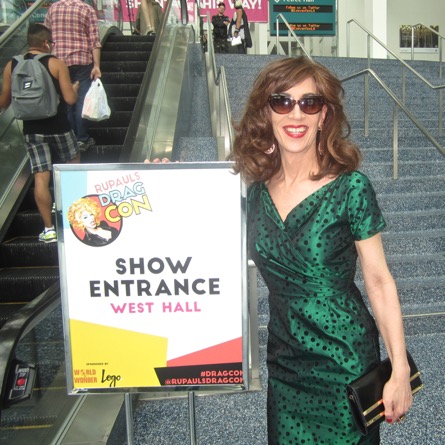 You can read about my impressions and experiences at LindaSimpson.org. However, one observation that I didn't mention is what a different relationship young people have now with mementos.
If there had been a Drag Con when I was young, I would have left the place loaded down with bags of magazines, brochures, posters, etc.
In contrast, today's youth seems to be totally focused on digital memories. Tactile items are of no use, and the accumulation of memories and souvenirs is so much more abstract.
Interesting how the world changes… And in the process, my photo collection becomes even more specialized and unique. Kinda like dinosaur bones.